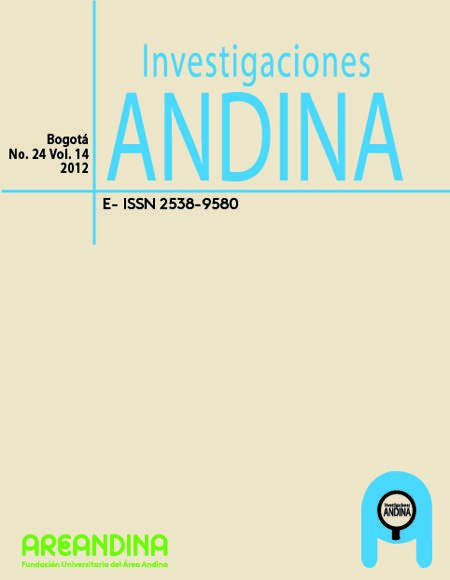 Cómo citar
del Área Andina, F. U. (2015). Bilateral pheochromocytoma: Case report. Revista Investigaciones Andina, 14(24), 477 - 486. https://doi.org/10.33132/01248146.280
Resumen
Introduction: pheochromocytoma is not a very common endocrine neoplasia which produces catecholamines, highly associated with cardiometabolic and secondary hypertension risks. In recent years, the prevalence of its increase has been demonstrated due to the diagnostic imagenological and biochemical advances, because most of these tumors are initially discovered as incidentalomas. Methods: the case of a patient is presented, 35 year old homemaker who consults due to symptoms consisting of episodes of cephalea, nausea, palpitations, paleness and sweat over a period of one year. Results: the diagnose was supported by the detection of high levels of catecholamines in the urine and later confirmation with an imagenological study: abdominal ultrasound scanning, contrasting CAT scan and gammagraphy with MIBG-131. Conclusion: the patient underwent surgery for bilateral adrenalactomy; it was confirmed by pathological anatomy: bilateral pheochromocytoma.
Palabras clave:
Licencia
Los autores deben declarar la no existencia de conflictos de intereses ya sea por motivos de financiación del proyecto del cual es resultado el artículo; así como por motivos intelectuales, académicos, morales e investigativos.
La Revista de Investigaciones Andina se acoge a las normas éticas para publicaciones dadas por el COPE: http://publicationethics.org/resources/code-conduct
Descargas
La descarga de datos todavía no está disponible.
Citado por